Join me as we journey along our chakra current using gentle yoga, essential oils and crystals to deepen and enhance our exploration.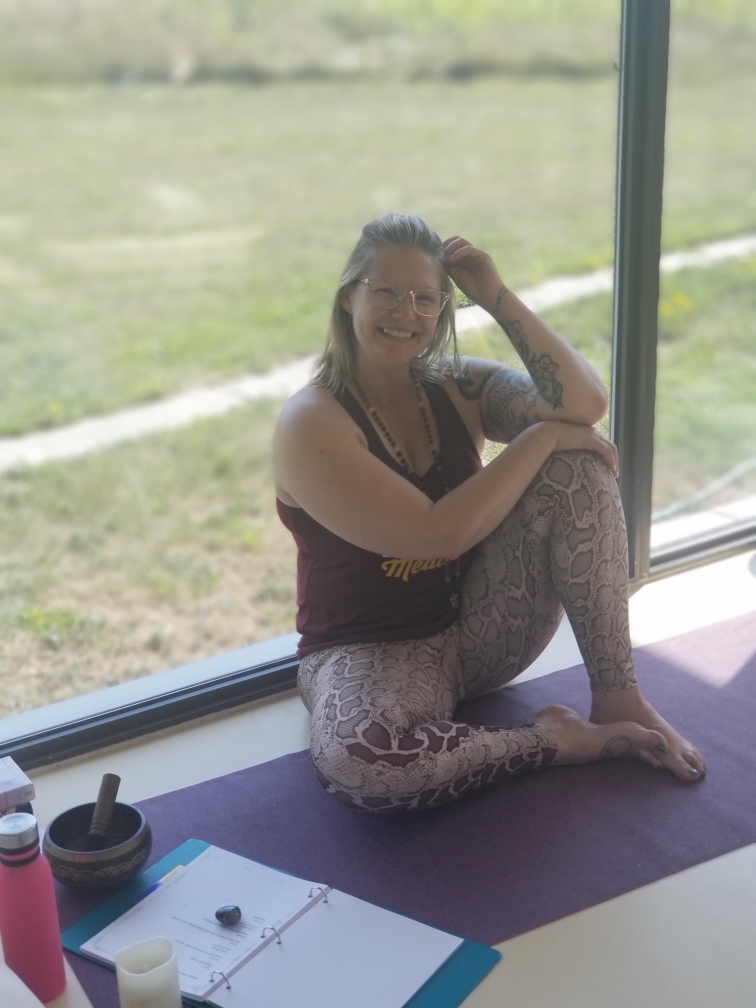 Hey there! 
I'm Kim, and welcome to Journey Through the Chakras Series!
I was first introduced to the chakra system by the amazing Allie VanFossen at a 7 day chakra immersion retreat in Costa Rica.
Once I learned that I have the power to manifest my dreams and liberate my stuck emotions I WAS HOOKED! It was like the world was opened to me in a totally different light.
I felt empowered and in control. I began to realize that my dreams were within my reach, and that I alone had the power to align myself with them!
I'm so very honoured to present this series to you! My hope is that it opens you up to feel the power and the comfort that already lies within you!
Questions?
How long do I have to finish the series?
FOREVER! Once you are enrolled in the chakra series you have unlimited access for life to the content. You can watch it, follow it and redo it as many times as you'd like!
What if I am not satisfied with the series?
I hope that this never happens, but if this series doesn't meet your expectations, contact me within 30 days and you will receive a full refund.